My family and our friend Jason went to the amusement park in Sweden called Grona Lund. This was the third time Jason has come to an amusement park with us because he also came with us to Denmark and Finland amusement parks.
Dad and Jason went on the scariest ride first, it's a purple roller coaster that has a weird pattern it has a fair few drops on it that are over the water and we could hear Dad screaming the whole time.
While they were on that I was on a baby ride with Mimi, one of those water rides.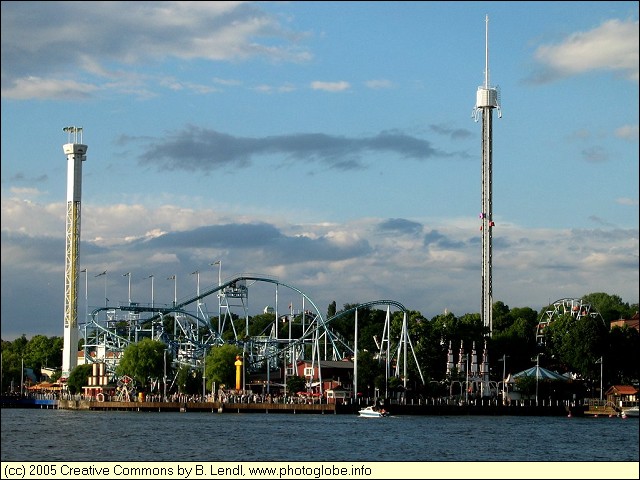 Next we went on the big drop, Mum was so scared at first but when she finished she went on it again and she loved it.
Next I went on a red ride that you sit under the tracks it was really fun and fast and so after I went on it with Jason and Dad I made Mum go on it too and I went on it again.
Here are some photos of us at the amusement park.
After that I went on the biggest big drop in Europe it was even scarier, on the other side of that there was the tilt part of the ride and my Dad really freaked out, he was crying and sort of shaking at the end. Other rides I went on were the Jet Line, the giant swing, the Octopus, the Mad Mouse, the Rock Jet and heaps of little rides with my sister.